Back-To-School Sales Tax Holiday 2019
As August approaches, we are reminded that school in Central Florida is right around the corner. This year both Seminole and Orange County start on August 12, 2019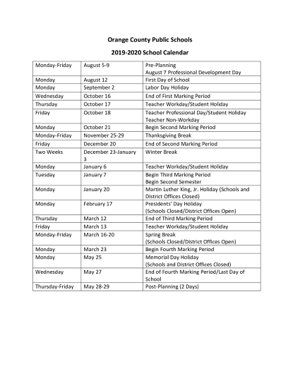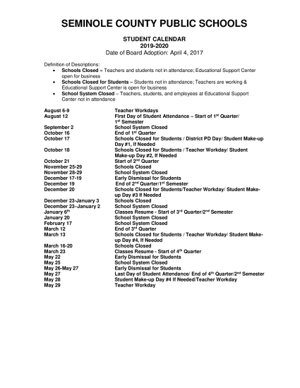 Florida Back-To-School Sales Tax Holiday
To help off set the cost of school supplies Florida designates a tax holiday period. This year, from August 2nd thru August 6th, you can purchase all your back-to-school supplies without paying the state sales tax.
During the sales tax holiday period the following are exempt:
Clothing, footwear, and certain accessories selling for $60 or less per item
Certain schol supplies selling for $15 or less per item, and
Personal computers and certain computer-related accessories selling for $1000 or less per item, when purchased for noncommercial home or personal use.
This sales tax holiday does not apply to:
Any item of clothing selling for more than $60;
Any school supply item selling for more than $15;
Books that are other wise exempt
Repairs or alterations of any eligible items; or
Sales of any eligible itmes in a theme park, entertainment complex, public lodging establishment, or airport
Click Here For A Complete List Of Items
Or
List Of Frequently Asked Questions For The Sales Tax Holiday
Supply List For Each School District
Seminole County Pulbic Schools Elementary Supply List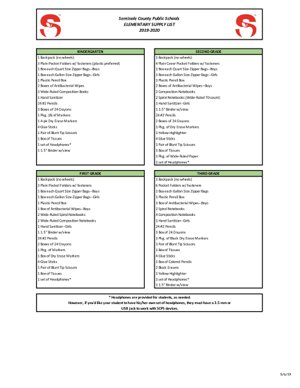 Orange County Public Schools Elementary Supply List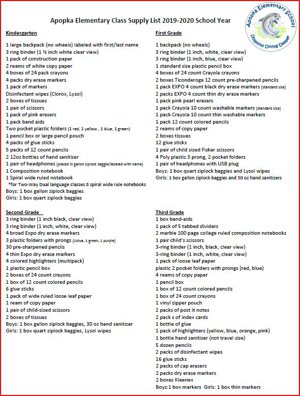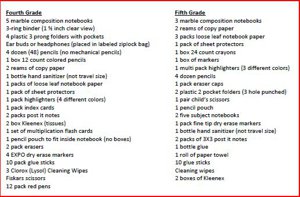 Back-To-School Events
Saturday, August 3, 10am – 2pm
Orlando Fashion Square Mall
This free event supplies many of the items and services you need to get ready for another year including free back packs, dental & health screenings, haircuts and school supplies.
Saturday, August 3, 10am – 3pm
Seminole Towne Center
Free event while you shop during the tax-free weekend. Enjoy games and fun activities for the kids. Special visitors include representatives from Orlando Magic, Orlando City, and animals from the Central Florida Zoo.
Saturday, August 3, 10am – 4pm
Oviedo Mall
Saturday, August 3, 10am – noon
Avalon Park Foundation
Free backpacks and supplies will be distributed to the community.
Back to School Expo Community Expo
Saturday, August 10, 10am – 2pm
Florida Technical College
Free event featuring live music, fun activities, free medical check-ups, and free backpacks (limited quantities).
Saturday, August 17, 10am – 5pm
Orange County Convention Center
$6 tickets for a full-day of indoor fun discovering family-friendly products, vendors, and entertainment.
Additional Fuctions And Free Back To School Events Click Here